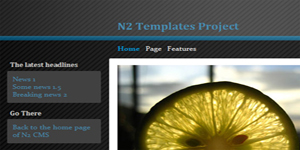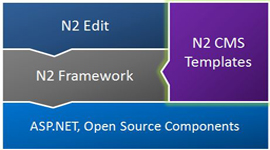 Are you looking for a good ASP.NET open source CMS (Content Management System) Project ? N2 is a lightweight CMS framework to help you build great web sites that anyone can update.
The best part is - There are both Web Forms and MVC versions available.
http://n2cms.codeplex.com/releases
I personally installed N2 CMS and tested it on my machine. It is very user-friendly, easy to use and maintain.
N2 CMS contains a package of functional templates with News, Wiki, Photo Galleries, FAQs, RSS, Data Entry, Polls and much more.
Here is the complete list of features provided by N2 CMS:
http://n2cms.com/Features.aspx
The Database:
http://n2cms.com/Documentation/The 20database.aspx
Check out this demo website:
http://demo.n2cms.com/
and screenshots:
http://n2cms.com/screenshots.aspx
For Administration section, click
here
(username: admin / password: changeme)
Installation Instructions:
http://n2cms.com/Documentation/Startup_guide/Installation.aspx