These days, most of the store owners likes to display "best sellers" products on the store site. This is a great way to showcase popular products that are in the trend and make other customers aware that what shoppers are buying these days.
The good news is that, nopCommerce offers this feature that allows store owners display best sellers on the homepage. Today, we will go over the complete process for enabling this feature.
In order to start, we need to go login as admin and go to the administration section.
Now, let's go to:
Configuration > Settings > Catalog settings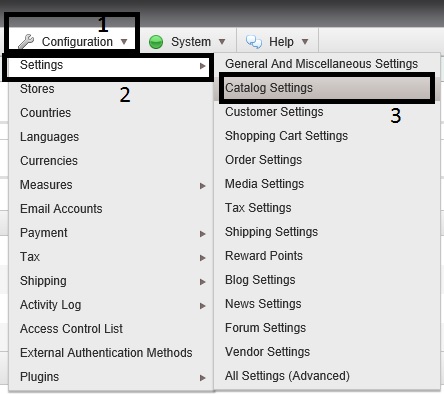 Scroll down to the middle of the page and check the option to show best sellers on home page like this:

Here you will see 2 options for best sellers:
- Show best sellers on home page:
[CHECK]
- Search page. Allow customers to select page size:
Check to allow customers to select the page size from a predefined list of options (this is for number of products to be displayed on homepage)
Now, if you go to the homepage (public store), you should see the "best sellers" like this: