In this digital era, email is one of the most effective form of digital marketing and a key competent of every campaign. As a store owner, if you have enabled the newsletter subscription box on your nopCommerce based store site, it means you understand the importance of building your email list.
Simply placing a newsletter subscription box on your homepage is not enough to build a large customers email list. There will be times when you as an online business owner would like to import different lists from several sources or channels. In order to do that, you will need to understand how to manager newsletter subscribers in nopCommerce.
nopCommerce offers a very user-friendly way of managing newsletter subscribers. To access this area, go to:
Administration > Promotions > Newsletter Subscribers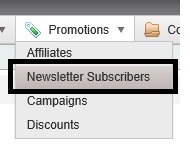 You will get a complete list of all the customers that exists in your newsletter subscribers list, like this: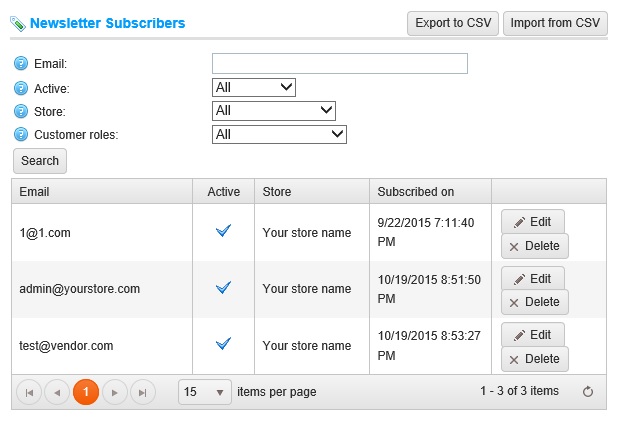 – Email: You can search by a specific email or leave the field blank in order to load the complete list
From the "Active" dropdown menu, you will be able to filter the customer based on their status (All, Active or Not Active) like this:
– Store: This option gives you the capability of filtering the customers list by store (if you are using multi-store feature)
– Customer roles: You can select the customer role in which a customer was subscribed to newsletter(s).
If you like to import any list of customers that you received from any 3rd party source, you can do so by simply using the "Import from CSV" option:
Note:
In order to get the import template, simply use the "Export to CSV" option, download the template, remove the exported records and load your new list.
A copy of this article is also available on
Arvixe Blog
.