There are many store owners who are taking advantage of multi-store feature in nopCommerce. This feature has become quite matured since it was originally added to nopCommerce. With every new version of nopCommerce, a new feature for multi-store is usually added depending on the most requested features.
A very useful feature has been added in the latest nopCommerce 3.50 version that allows store owners to send campaigns / emails to subscribers of a particular store while using multi-store feature in nopCommerce.
There could be many situations when a store owner would like to use this feature. For example: if a store owner is offering deals on only one of his/her nopCommerce based multi-stores and would like to notify the subscribers about the deals for that particular store only.
Now, the question is, how to enable or use this feature in nopCommerce?
Well, go to Administration section > Promotions > Campaigns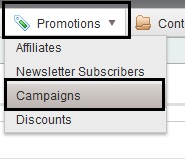 Select your campaigns or add new. At the bottom of the campaigns / email body, you will find this feature which allows you to select the store.
Limited to store:
SELECT YOUR STORE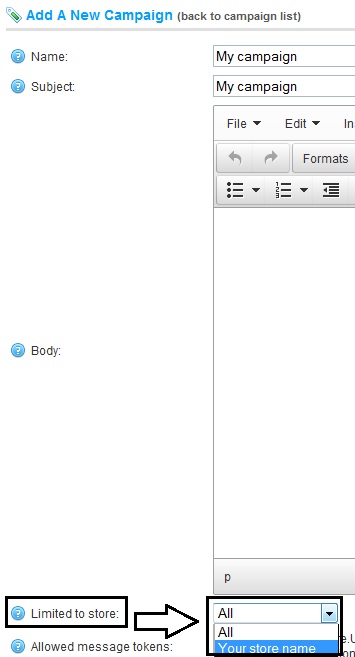 Hope it helps!