Until now, the functionality of adding specification attributes for any product only allowed store owners to display attribute values as simple plain text. Now, with the release of new nopCommerce 3.5 version, a store owner can easily add specification attributes values in several types like:
(Options)
- Custom text
- HTML text
-Hyperlink
As of now, the specification attributes in a nopCommerce site were simple like this: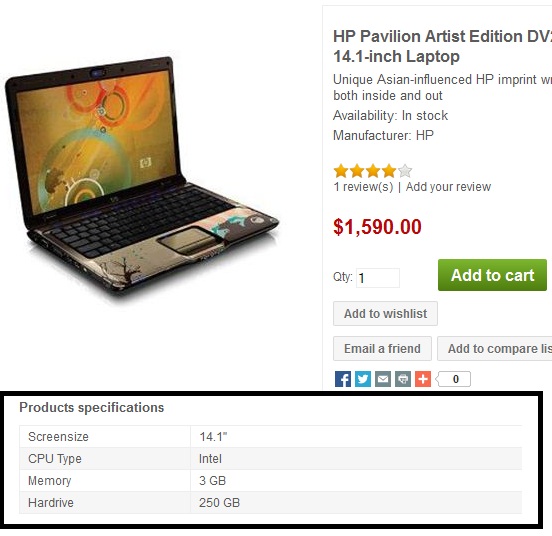 With the new addition of custom attributes value "type" property, different kinds of values can be displayed for any product in the product details page. You must be wondering, why do you need this feature? Well, this feature can be useful in many situations, such as:
-If a store owner likes to display a simple text value
- if a store owner likes to display a link in order to support product details
- If a store owner like to display HTML text
This new feature will certainly will a lot of flexibility to nopCommerce site for attaching user manuals, brochures, specification tables, PDFs, links, excel sheets, etc.
If you go in any product details page in the administration section. In the specification attributes tab, you will see these options:
Hope it helps!